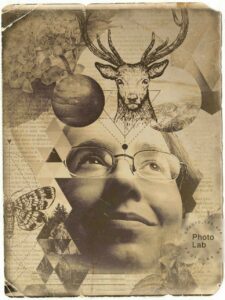 Are you enjoying the articles on celebrities? Over the last 6 years, we've had a lot of fun together, delving into celebrity personalities and relationships.
We've looked at:
Comedians
Bill Murray
Buster Keaton
Key and Peele
Trevor Noah
Actors
Aishwarya Rai
Shah Rukh Khan aka SRK
Nathan Lane
Aubrey Plaza
Johnny Depp and Amber Heard
Jennifer Lawrence + old boyfriend Chris Martin
Errol Flynn
Robert Downey Jr.
Jude Law
Drew Barrymore
Musicians
Tinashe
Jhene Aiko + Dot Da Genius + O'Ryan
Justin Bieber + Selena Gomez + Sofia Richie
Grimes
Blood POP and HANA
David Bowie
Kehlani
Childish Gambino
Leonard Cohen
Drake + Jennifer Lopez
Mac Miller
Zayn Malik
Joey Ramone
Perfume Genius
Katy Perry + Orlando Bloom
Prince
Santigold
Skrillex + Ellie Goulding + Kai
Justin Timberlake
Bob Dylan
Famous people
Jane Goodall
Goethe
even the Kardashians! + Kanye
Kate Middleton and Prince William
Amber Rose
There's lots of relationships to explore.
But what about YOU and YOUR life?
Don't you want to see what the cards hold for you?
Get a reading to see what this year holds for you!
I love providing these articles for you, but more than that, I love doing readings for you. Let's do a reading together!
What will this year bring in work? In love? In money?
Get a reading and we'll explore it together!