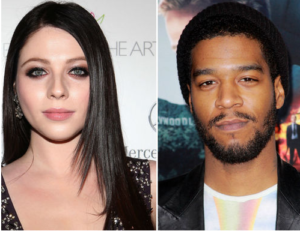 Kid Cudi (Scott Mescudi) was born January 30, 1984, which makes him an Aquarius Pig. He is a 10 of clubs, 10 of spades.
As a Ten of Clubs and Ten of Spades he is more focused on work than anything.
Michelle Trachtenberg was born October 11, 1985, which makes her a Libra Ox. She is a Jack of Clubs, 7 of spades.
This Jack of clubs ten of clubs past life moon connection is flowing from Kid Cudi to Michelle Trachtenberg. This is a lovely connection for a long term relationship.
This 7 of spades and 10 of spades gives them a past life mars connection which is very nice. However, since they don't have a lot of present life connections, it was probably just a hookup.
[raw]

[/raw]