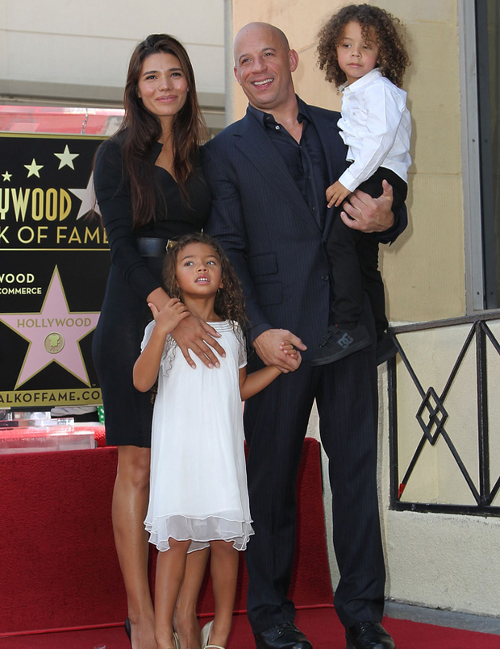 I recently watched all of the fast and furious movies, so I'm kind of obsessed with the characters now! How are they connected? And what are their personal lives like? Are they anything like their characters in real life?
Vin Diesel is a July 18th 1967 Cancer Goat. His girlfriend Paloma Jimenez was born on August 22, 1983 Virgo Pig He worked as a bouncer in the beginning of his life. His mom said his dad was a person of color, and he was raised by an African American man. But he doesn't really know a lot about his dad. So how are Vin Diesel and his girlfriend Paloma Jimenez connected?
He's a 10 of clubs. She's a 4 of clubs. If he's a Cancer, then he's a 10 of clubs Queen of hearts. That makes him much more interested in having children, and more of a settling down type than the average 10 of clubs. And as a goat, he will definitely want a partner, he doesn't want to be running around loose.
She's probably a Virgo, so Four of Clubs 2 of diamonds. What makes them work together?
Well she's a pig, so she likes culture and refinement, and he's a goat and he appreciates that too. So they're good together that way. They're both gentle, sweet people. He's an emotional person, she can be too- so as a virgo she keeps things on an even keel in the house. In terms of their destiny cards, I would say that they have a past life Uranus connection which makes them good friends first, going from her 4 of clubs to his 10 of clubs.
Also her first karma card is the 5 of clubs which makes for a nice past life jupiter connection with his 10 of clubs. There's a past life saturn connection flowing from him to her, from his Queen of Hearts to her 4 of clubs, which can make her his teacher, and keep him on his toes.
His second karma card is the 9 of clubs, which makes another past life saturn connection going the other way, AND a life spread uranus connection again between the 9 of clubs and her 4 of clubs. There's a Neptune connection between his nine of clubs second karma card and her 2 of diamonds card, which means she is his dream woman in some ways.
The Rock is a May 2nd 1972 Taurus Rat which means 4 of spades and 10 of diamonds. So if he fought with Vin Diesel on the set of the Fast and furious movies, I wouldn't be surprised. May 2nd Taurus Rat is a rat that likes control! 4 of spades is all about control. AND 10 of diamonds is all about that control as well. They have a hard time with emotional things, but they love money and power and so of course, you can see the Rock has way more muscles and potential power than Vin Diesel, who also jacks up his muscles, and who used to say that working out used to be the only satisfaction he got in his life.
Mia is a April 26, 1980 Taurus Monkey 8 of clubs 10 of hearts card, which is a super successful combination. She has recurring roles in the fast and furious, and I wouldn't be surprised if she was into the rock, as she is his moon card, as the 10 of hearts. And he is moon to her, as the 4 of spades to her 10 of hearts.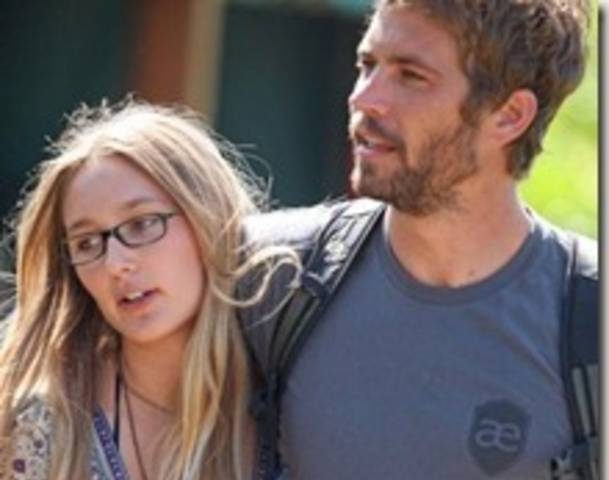 Paul Walker is a September 12th 1973 Virgo Ox Queen of Clubs 10 of spades He is a more marriageable Queen of Clubs. His strength probably inspired both the Rock and Vin Diesel. They liked his quiet quips and steadiness.
Jasmine Pilchard-Gosnell was Paul Walker's girlfriend, and they dated for a long time. She was born on September 26 1989 or 1990? Probably a Libra Snake. Snakes and Oxen really do get along. Her destiny cards are the Jack of hearts and the 9 of spades. This makes her Paul Walker's moon card, which is the perfect connection for marriage. She was also Paul Walker's pluto card, which meant he got obsessed with her, and couldn't stop thinking about her. She's also his neptune card, making her his dream woman.
Letty is a July 12th 1978 Cancer Horse Ace of diamonds Ace of hearts, which makes her a very individualistic and loner type person who wants to make as much money as possible. And who needs to learn to know herself and love herself.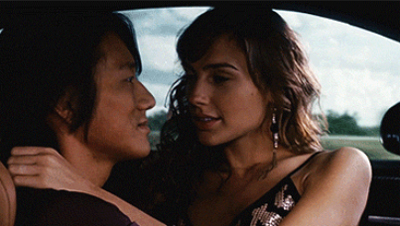 Sung Kang is a April 8, 1972 Aries Rat King of diamonds 2 of diamonds. He gets what he wants. And as an asian actor in hollywood, he's going for it. He's a good actor, and as a double diamond demands a high salary for his work.
Gal Gadot is a April 30, 1985 Taurus Ox 4 of clubs Jack of Spades. IN real life Sung Kang is moon to her, and she's moon to him as well, so their on-screen chemistry really works in the Fast and Furious series.
Ludacris is a September 11, 1977 Virgo Snake, King of Clubs Jack of Diamonds. This means that he's a very smart person, and the Jack of Diamonds also makes him a creative person. Indeed, he's been rapping since he was 9 years old. He's a seriously smart person as a Virgo Snake as well, and he often just shakes his head at the antics of the other characters.
Tyrese Gibson is a December 30, 1978 Capricorn Horse, so youthful and impetuous with his Ace of hearts birth card and his 3 of spades planetary ruling card!
Everyone has to keep telling him to shut up and he Just. Won't. Do it. It's hilarious. He's the baby. He's like, hey, I need some snacks! Does anyone have any change? And then he has a whole plane that says It's Roman Bitches on it. And he tells the models he's seducing that he needs to go back to a casino to get some vouchers for lunches he forgot. He wants to be smooth, but he's just not smooth. And then when he can't get the candy out, the Rock simply shoots the machine open for him, and he starts stuffing his mouth and his pockets with candy.
I wonder if in this movie series, they just let people act as they liked to, or like their actual personalities.