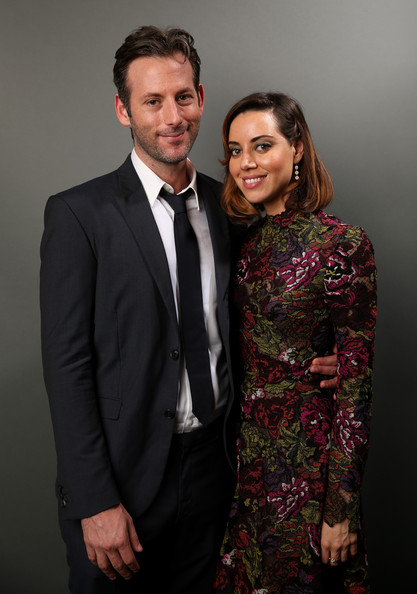 Aubrey Plaza, actor, was born on June 26, 1984, making her a Cancer Rat, 4 of clubs, 6 of hearts. She is super nervous! She is best known for her role as April in the Parks and Rec TV series. Now she has a thriving movie career, including the film Dirty Grandpa and Mike and Dave Need Wedding Dates, and is becoming well known for her voice over acting as well.
Her boyfriend, actor and director Jeff Baena, was born June 29, 1977, making him a Cancer Snake, Ace of clubs, 3 of hearts.
Why is Aubrey Plaza with Jeff Baena?
Is this a true love match?
Even though Rats and Snakes aren't the best of connections, the cards tell a different story.
They have incredible connections in the destiny cards, most notably, the past life mars connection between their birth cards (the Ace of Clubs and the Four of clubs), and their planetary ruling cards (The 3 of hearts and the 6 of hearts). It's the perfect connection for a fun sex life.
Jeff Baena as the 3 of hearts generally wants more variety in love, but because he's found his past life mars card in the 6 of hearts, and his past life mars card in the 4 of clubs, he will be faithful to Aubrey Plaza. Meanwhile, as two even numbered cards, Aubrey Plaza will be more stable than Jeff Baena. And as the 6 of hearts, she will have long periods of time where her love life remains stable and in stasis. Indeed, she's been with Jeff Baena for 6 years.
Aubrey Plaza's old boyfriend, Michael Cera, was born June 7, 1988, making him a Gemini Dragon, 10 of diamonds, 8 of spades.
He was her Neptune card, as the 10 of diamonds is the neptune card of the 4 of clubs. This makes him her fantasy man. However, they broke up when the fantasy shattered. His 10 of diamonds is also her Pluto card, which means that he represents one of the major lifetime challenges for her.
Her new relationship is one that is a lot more stable.
Did she have any chemistry with her former co-star, Chris Pratt in Parks and Rec?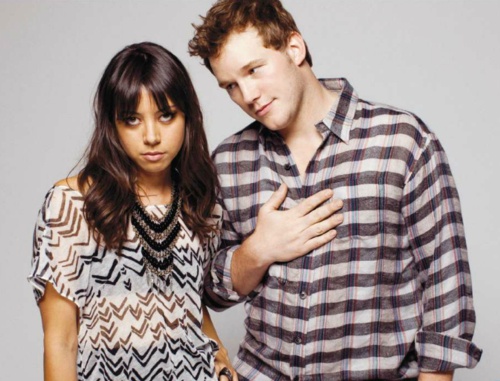 Yes! Chris Pratt is a Cancer Goat, born June 21st, 1979. As an impractical, loveable Cancer Goat, he can make zany decisions and have people around him cover for him. He shows this side of his personality over and over again in his TV and movie roles. Probably a lot of what he does isn't acting, as much as it is letting him play himself.
His cards are the 9 of clubs and the Jack of Hearts. Their first two connections are Uranus connections, which means they would respect each other as friends, but Aubrey Plaza is also Chris Pratt's Neptune card, which means she's his dream woman. It was probably easy for him to play her boyfriend in the series.